
Metagenomics in Galaxy
New to Galaxy? First try the introduction and then learn some key tasks
Metagenomics is a complicated topic but there are several tools in Galaxy that can run partial or total analyses.
The Galaxy Training Network has several excellent tutorials and background information on the topic.
We recommend starting with this tutorial that uses 16S data from two types of soil samples.
Log in to Galaxy
Log in to your Galaxy instance (for example, Galaxy Australia, usegalaxy.org.au).
Use shared data
If you are using Galaxy Australia, you can import the data from a shared data library.
In the top menu bar, go to Shared Data.
Click on Data Libraries.
Click on Galaxy Australia Training Material Metagenomics Soil 16S metagenomics.
Tick the boxes next to the five files.
Click the To History button, select As Datasets.
Name a new history and click Import.
In the top menu bar, click Analyze Data.
You should now have five files in your current history.
Follow the tutorial
Follow the steps in the first half of this tutorial that covers metagenomics analyses using amplicon data:
Click here for the link to the Galaxy Training Network tutorial
The workflow for this tutorial looks like this:
Workflow part 1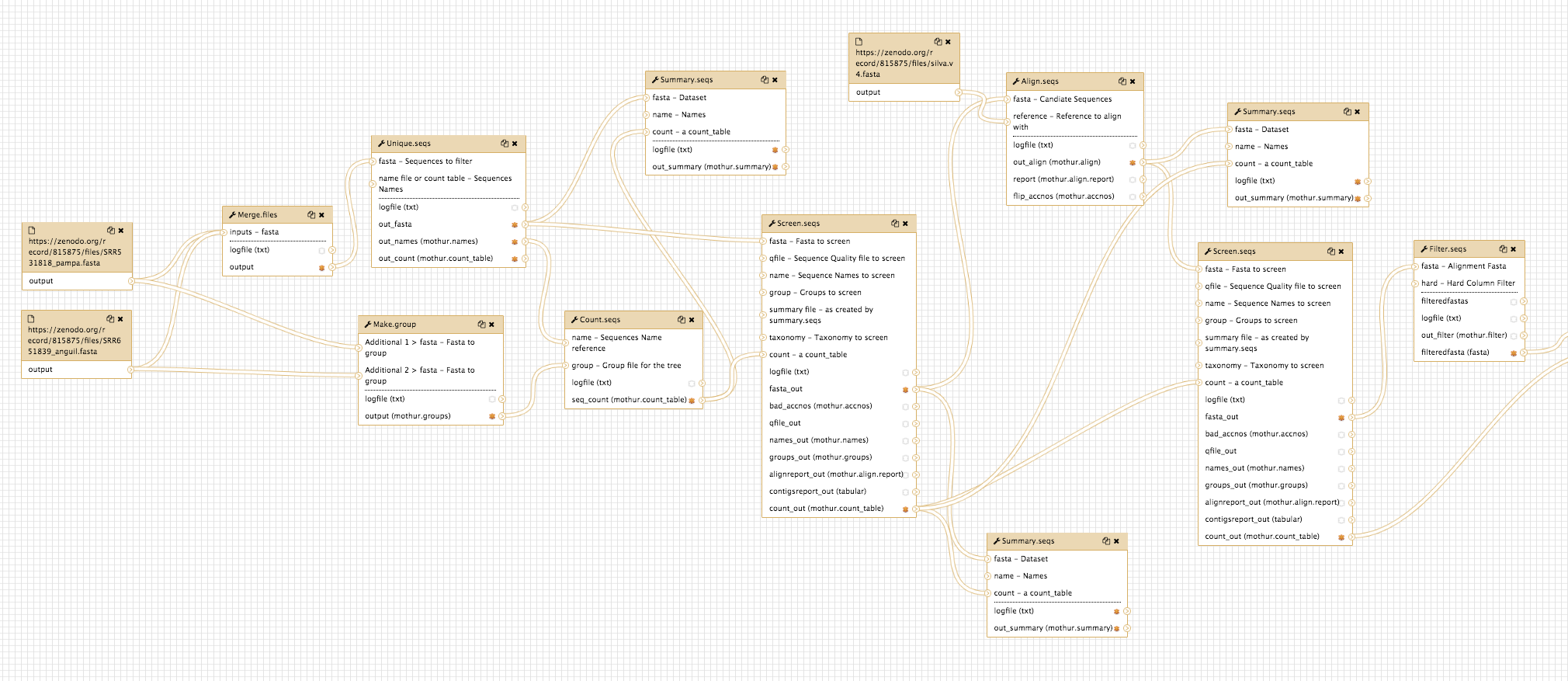 Workflow part 2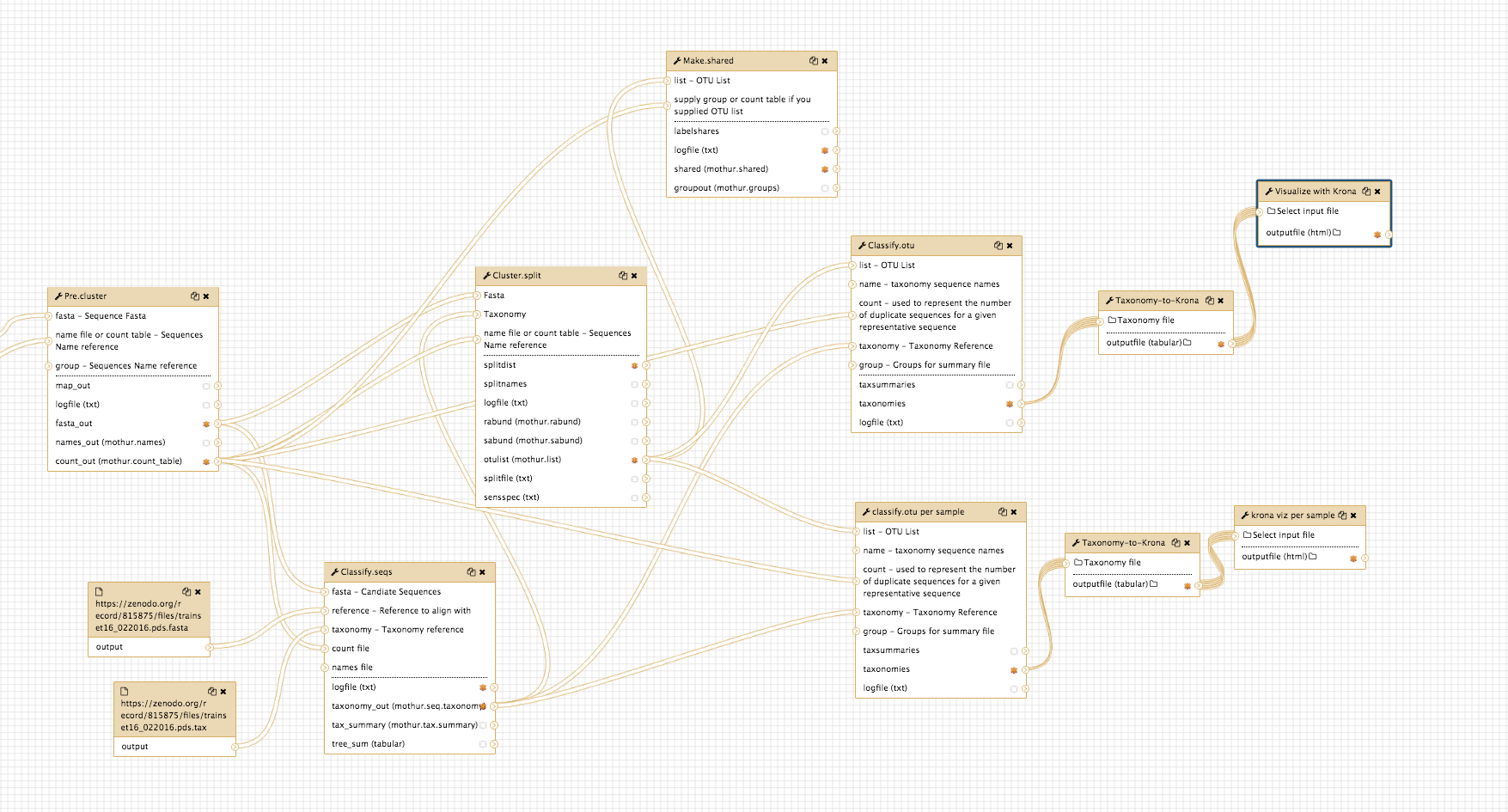 For more detail about following this tutorial, including the details of the workflow, please see these slides.
See this history in Galaxy
If you want to see this Galaxy history without performing the steps above:
Log in to Galaxy Australia: https://usegalaxy.org.au/
Go to Shared Data
Click Histories
Click Completed-soil-metagenomics-analysis
Click Import (at the top right corner)
The analysis should now be showing as your current history.
What's next?
To use the tutorials on this website:
← see the list in the left hand panel
↖ or, click the menu button (three horizontal bars) in the top left of the page
You can find more tutorials at the Galaxy Training Network: